From Harrison County Utility Authority
Effective October 1, 2017, residents in the cities of Biloxi, D'Iberville, Long Beach, Pass Christian and all unincorporated areas of Harrison County will receive their garbage, recycling and trash pickups from the following contractors:
Team Waste: Household garbage and recyclables.
Pelican Waste: trash, debris and oversized items.
Residents will get all services – garbage, trash and recycling – on the following day based on the map below: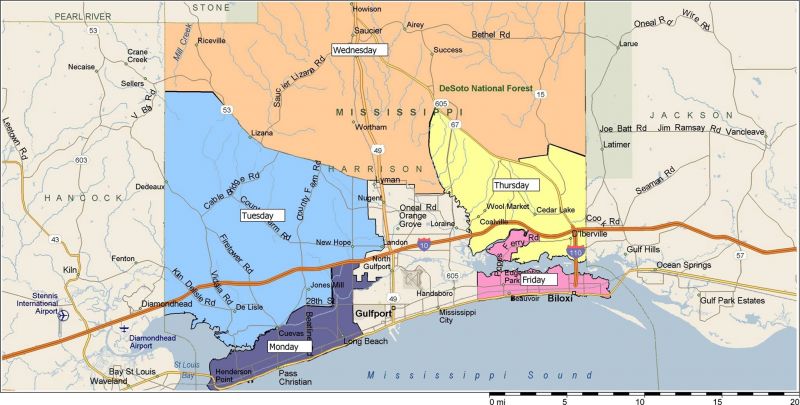 Residents should use the 96-gallon brown HCUA cart for garbage and the 35-gallon green cart for recycling. Bagged garbage or recycling outside the carts will not be picked up.